Skip to content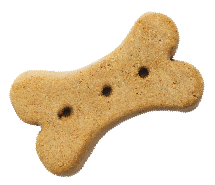 Drop us a line
Do you need additional info or have an idea for a new program or service? We'll see what we can do!

Find Us
3824 Saint-Patrick St, Montreal, QC H4E1A4
514-938-8899
info@doggievillemtl.com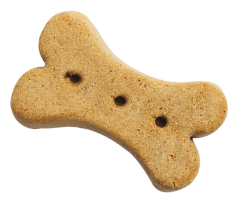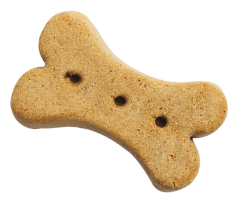 ARE YOU PASSIONATE ABOUT POOCHES?
ARE YOU LOOKING TO WORK IN A GROWING UPSCALE DOGGIE CENTER?
DO YOU WANT TO BE PART OF A DEVOTED TEAM OF PUP LOVERS?
If so, you are the perfect fit for us! Join the DOGGIEVILLE Mtl Paw Crew today! We are Montreal's first luxury resort for doggies, the one-stop solution for all pooch-related needs. We're looking for the right person that puts safety first and who wants to help us innovate in the pet industry with an out-of-the-box spirit.
Here at DOGGIEVILLE Mtl, the health and safety of our furry customers is our number one priority. In order to provide the highest quality of service and security, we rely heavily on a reliable and responsible staff. We are proud to offer positions with full or part-time hours, competitive salaries, and potential for cross-functional training. Please keep in mind that due to the nature of our business, our busiest times are often weekends, holidays and the summer months.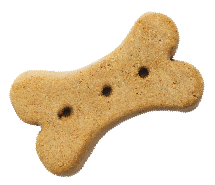 DV paw crew positions
Click here for current positions
DV PAW CREW TRAINER
DOGGIEVILLE Mtl is committed to enhancing the bond between pet parents and their fur kids. We're looking for trainers who use positive reward-based practices to be responsible for execution and oversight of daily boarding and daycare services. Some of their responsibilities include training and supervising Paw Crew Assistants, conduct temperament tests prior admitting dogs into our boarding and daycare facilities, create daily schedules for activities, leading play groups, communicate with clients about their pets' behavior, amongst other things. If you are an experienced behavioral trainer, have managed a team and would like to take it to the next level, this is your dream job!
DV PAW CREW ASSISTANT
Make your dream of working with doggies a reality! A crucial part of our upscale boarding and daycare facility is to ensure complete satisfaction to our fur guests. Paw Crew Assistants must be qualified and comfortable in dealing with all types of breeds, able to master canine body language and animal behavior and be experienced with group canine dynamics. Some of their responsibilities include ensuring safety and fun through close supervision, walking doggies, cleaning boarding and daycare areas and feeding our guests. This position is perfect for experienced pup lovers who want to create an unforgettable experience for our fur clients!
YODA'S SPLASH HYDROTHERAPY COACH
Doggie lovers! Be the lucky one providing interactive hydrotherapy classes for our canine swimmers! At Yoda's Splash, we aim to help pups in need of rehabilitation, strengthening or just plain fun water activities. This position is ideal for the passionate pooch enthusiast who is certified in canine hydrotherapy!
CHLÓE'S PAW STYLISTS
When pampering is everything, there's no place like Chlóe's Spaw! We are always seeking the best talent and pride ourselves on delivering the highest quality results with a force-free philosophy. All breed experience is required as well as a creative eye for designer breeds. If you are certified as a stress-free or behaviorist stylist, then consider it an added plus!
CHLÓE'S PAW BATHERS
A 5-Paw grooming starts with a pleasant and relaxing bath. At Chlóe's Spaw we value time efficiency and exceptional outcomes that include a fluff dry and a star quality brush-out. Bathers are essential in increasing the productivity of our spaw and providing doggies with a calming bath in order to ensure our fur clients are at ease from the start. For those with a pet styling career in mind, this is the place to be!
DV RECEPTIONIST LOLA'S CORNER STORE CLERK
A 5-Paw experience always begins with a warm welcome. You will help us grow our brand image and foster relationships with all pup parents. This essential position involves gathering new client information, processing bookings and informing and suggesting clients about our DV amenities. This Paw Crew position requires great communication, sales, computer and organizational skills. If this excites you then we would love to hear from you!
DV MARKETING SPECIALIST
Help us share the magic of DOGGIEVILLE Mtl! Join our Paw Crew of creative marketers to spread our brand identity as an upscale pooch resort. We're looking for a proactive thinker who thrives in graphic design, multimedia production, digital storytelling and event planning. Does this sound like a paw-sition for you? Let's woof!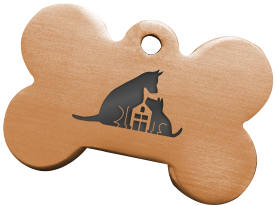 Ready to join the team for any of the above DV Paw Crew roles? Please check out our current positions.
If you don't see any that apply to you currently, feel free to still upload your CV as we're always hiring qualified candidates.
Click here for current positions