Skip to content

Services
P.E.A.R.L™ Method
Bringing your pup into a new environment can present some challenges. At DOGGIEVILLE Mtl, we want all our fur guests to have the most pleasant experience possible.
That's why we came up with our customized technique called the DV P.E.A.R.L.™ method. This means that when we introduce our pooches to any of our services, we start by using Praising methods such as rewards, which then allows for Each Association to be formed by Reinforcing each calm behavior and Listening to our pooches. By using the P.E.A.R.L.™ method, our DV Paw Crew ensures utmost safety and a tail-wagging pup!
Sam's Lodge
A home away from home. A cozy, familiar and safe environment for your pooch's overnight stays with the comfort of actual rooms, not cages. Our daily rates include daycare service for your pup enjoyment.
Whether your doggie prefers to rest in a suite or enjoy the comfort and social aspect of our condos, a cozy space and bed is dedicated to each of our furry customers.
Individualized care with structured days combining playtime, rest and socialization.
24-hour surveillance with up-to-date alarm systems.
Private walks, spa, grooming treatments, hydrotherapy sessions and other "À la Carte Perks" on demand to enhance our guests' stay.
Our Rates
DV Playcare
Fun for your pup and peace of mind for you!
Let your doggie play with other daycare buddies in a safe, supervised and fun environment.
Our behaviorally trained Paw Crew incorporates activities to exercise your pooch mentally and physically.
Our programs treat behavioral and weight disorders, alleviate excess energy, reduce anxiety, and improve socialization skills.
Pet parents can go to work guilt-free knowing that their babies are in good hands having the most exciting day ever.
Rain or shine, DOGGIEVILLE Mtl brings summer to your pooch 365 days a year with positive reinforcement techniques.
Satisfy your best friend's needs by signing up to one of our membership packages.
OUR PACKAGES & PRICES
Ruby Cafe Mtl
Relax and unwind at Ruby's Café while your pup enjoys our facilities… or a meal next to you!
Enjoy our weekday menu or our weekend brunch with friends, family and your precious fur ball.
Grab food to-go on your busy days.
Celebrate any special event with your group of friends, we will cater to your needs and make sure that it'll be an unforgettable event.
Get our signature pawcakes, cookies and birthday cakes from DV Bakery and celebrates your pooches' birthday in style.
Indulge in a healthy meal or latte at Ruby's Café while your furry pal is groomed, pampered and revitalized.
Chloe's Spaw
Pamper your furry friend at Chlóe's Spaw with our wide selection of services from head to tail care
Stress-free grooming treatments are given in an exclusive and soothing environment.
Doggies with behavioral issues are welcome! Our certified specialists use science-based techniques to change their emotions and make their visit a pleasant experience.
We abide by the P.E.A.R.L.™ method to ensure that your pup is always excited for their next appointment.
Our behavioral groomers use natural and environmentally friendly products to provide the best in pet care.
Lola's Corner
Lola's Corner is a bright, cheerful space where you can find a wide selection of premium brands.
Premium selection of ergonomic and eco-friendly doggie and kitty products.
Nutritiously balanced and species appropriate raw and dry pet food.
Large variety of toys that are stimulating, safe and long-lasting.
The latest accessories and clothing to stay on top of trends.
The best supplies to fulfill your tail-wagging pal's needs.
The well-being of your canine companion is our number one priority.
OUR BRANDS
Yoda's Splash
Wet dogs! Spoil your four-legged darlings with a fun and safe swim session at our UV light system pool.
Hydrotherapy is a unique workout that improves circulation, cardiovascular health and joint mobility, and helps to strengthen muscles.
Proven treatment for various conditions including arthritis and muscle and ligament injuries, as well as post-surgery for efficacious healing.
Helps to minimize obesity and burns off energy.
Experienced DV hydro therapists create a customized treatment plan to meet your pup's specific needs.
Our pool has a UV light disinfection system that helps to deactivate algae, viruses and microorganisms without adding harmful chemicals. We ensure that your baby is swimming in a safe & clean environment.
OUR PACKAGES & PRICES
Le Lab
Throw your next event in style! Le Lab is the only dog friendly venue rental in Montreal, a blank canvas that can be infinitely reimagined by bringing your vision to life.
@ Le Lab get inspired…
An upscale contemporary industrial space of 4,200 sq. ft spread out across one floor with natural light and high ceilings.
Being located on the 3rd floor of a heritage building allows flexibility and adaptability to multiple variety of corporate and private events such as product launches, workshops, intimate gatherings, birthdays, and more.
Can accommodate up to 100 people comfortably; 40-car parking lot on site.
Fully air-conditioned/heated space, Wi-Fi connection & wheelchair accessible.
DV Education (Temporarily Unavailable)
Whether it is to teach new behaviors to a puppy or an adult dog or to modify some existing behaviors, education services at DV are based on science and respectful methods.
Private counseling and obedience classes.
The methods are based on scientific principles and learning theories.
The techniques used are stress-free, without physical or mental intimidation.
In all circumstances we always place the pup in a position of success.
Everything aims to build a win-win situation between you and your tail-wagging friend.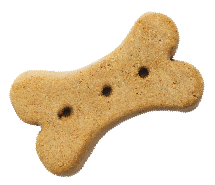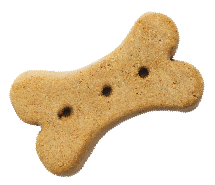 Staff Trained in Pet First Aid and CPR

Superior Ventilation and Climate Control
Cleaned and Sanitized Daily